Supported 3D Printers
Types of supported 3D Printers
3DPrinterOS supports more than 1000 3D Printers. You can find the list by visiting this link.
If you can't find your make and model there, please fill out this form. There are two types of 3D Printers in 3DPrinterOS:
Industrial 3D Printers – more than 1500
Directly driven/connected 3D Printers – more than 130
Industrial 3D Printers

Industrial, or Managed with Virtual Factory. Available only for users with a paid license. The list includes most of the 3D printers on the market. With 3DPrinterOS you can virtualize and establish all the processes regarding that 3D Printer. Other users can submit their jobs into the queue according to their permissions. The only difference with Direct drive is that there is:
No direct drive
No slicing
You need to download files from 3DPrinterOS, and manually upload them to the machine. Instead of sending them through the web interface

No active connection
You can't monitor the camera or it's status
See how to add an Industrial 3D printer by the link.
Direct Drive 3D Printers

3DPrinterOS supports most of the popular desktop 3D Printers to be directly driven through the cloud. This means that you can prepare a model for this type of printer, submit it from the cloud, share it with friends or colleagues, and monitor the status and the camera.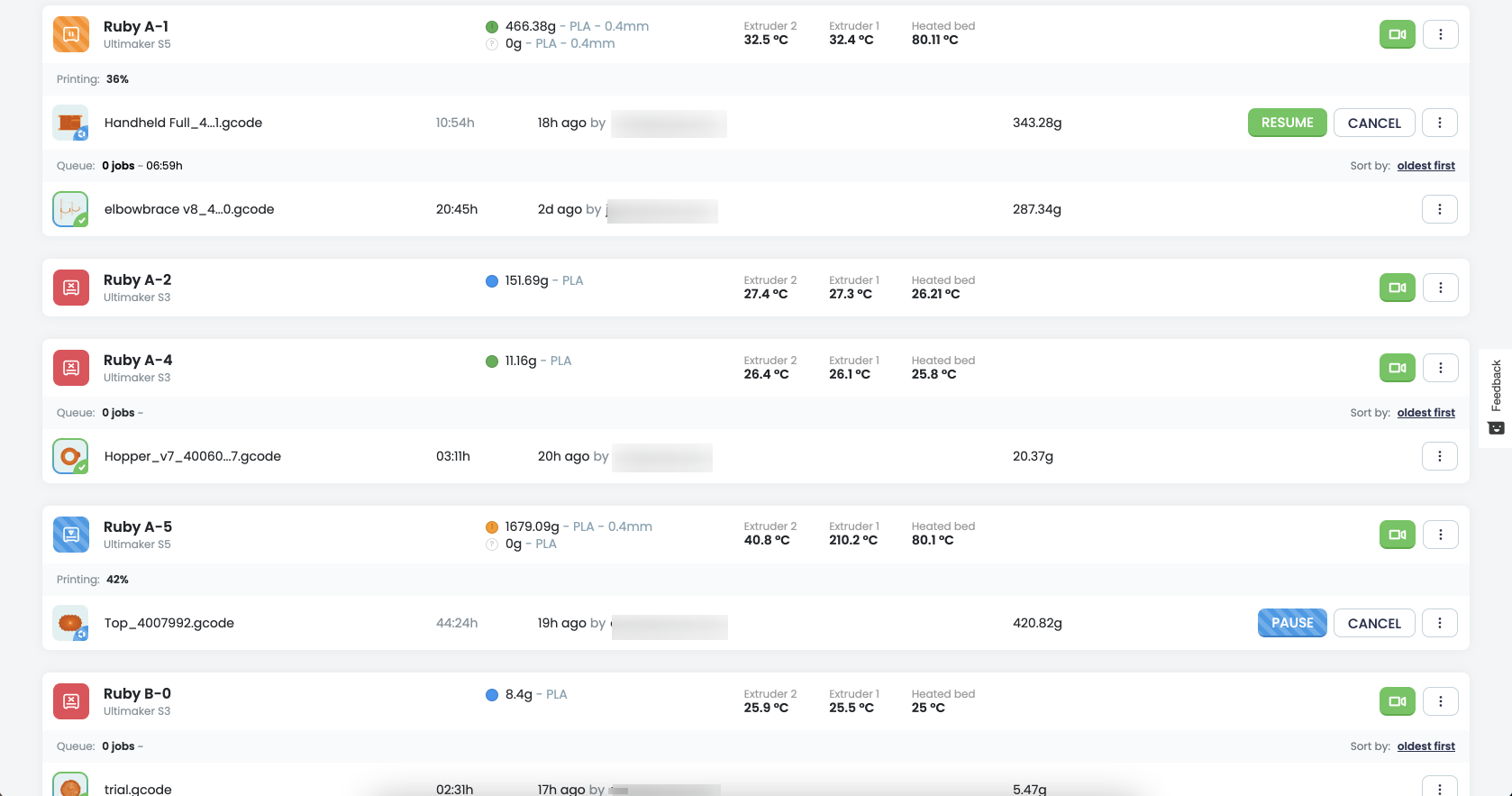 ---
---